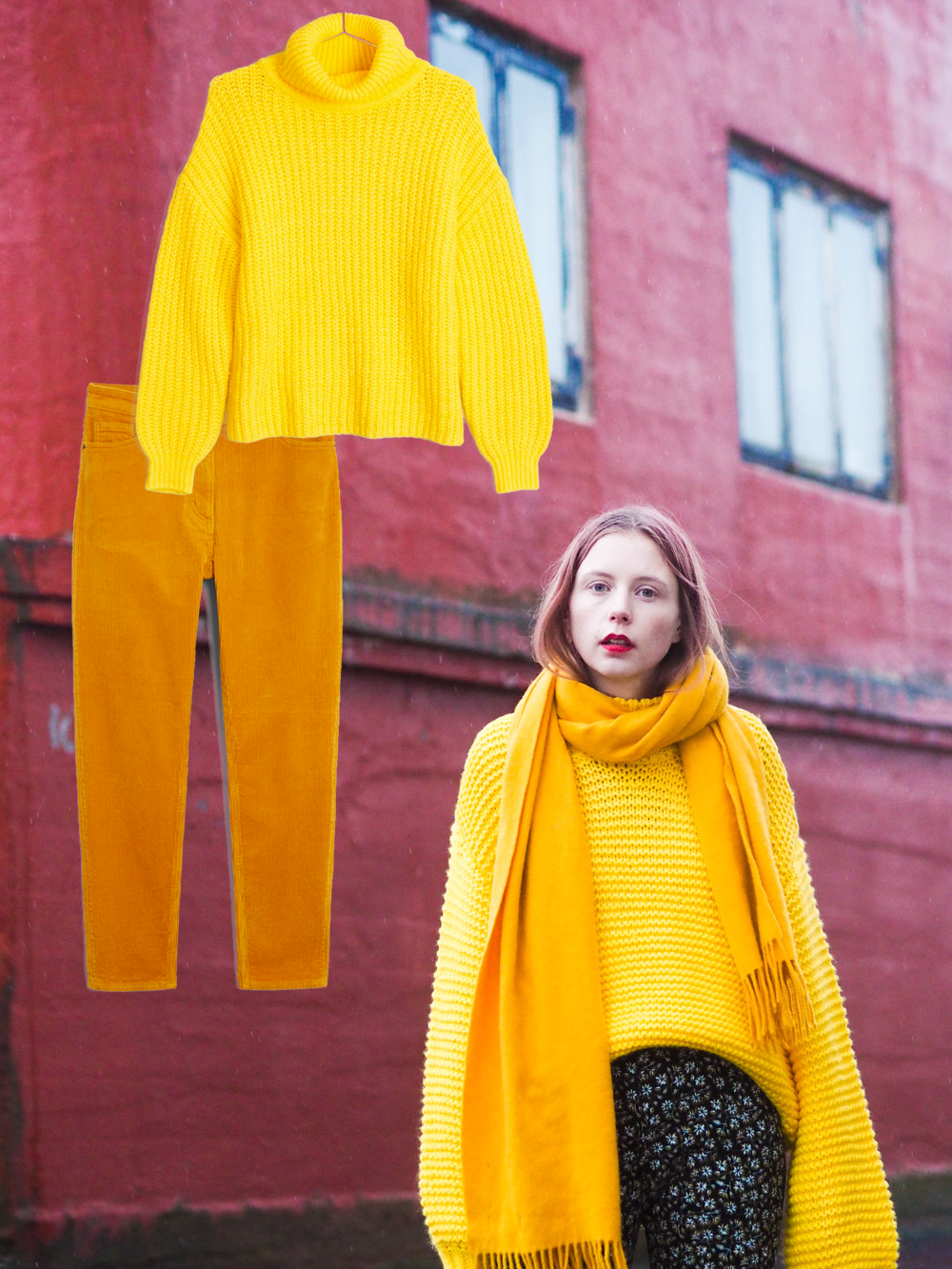 YELLOW KNIT: GINA TRICOT*, ORANGE CORD JEANS: MONKI*
ON ME: KNIT: borrowed from GINA TRICOT*, TROUSERS: BAUM UND PFERDGARTEN(old), SCARF: SAMSØE & SAMSØE
After my latest super catchy outfit post, I got an idea to do lots of fun outfits that aren't 100% match, but more mixing and matching. Putting things together with almost the same color, material or print! I think the outfits on the collage below are super fun – which one do you like the most?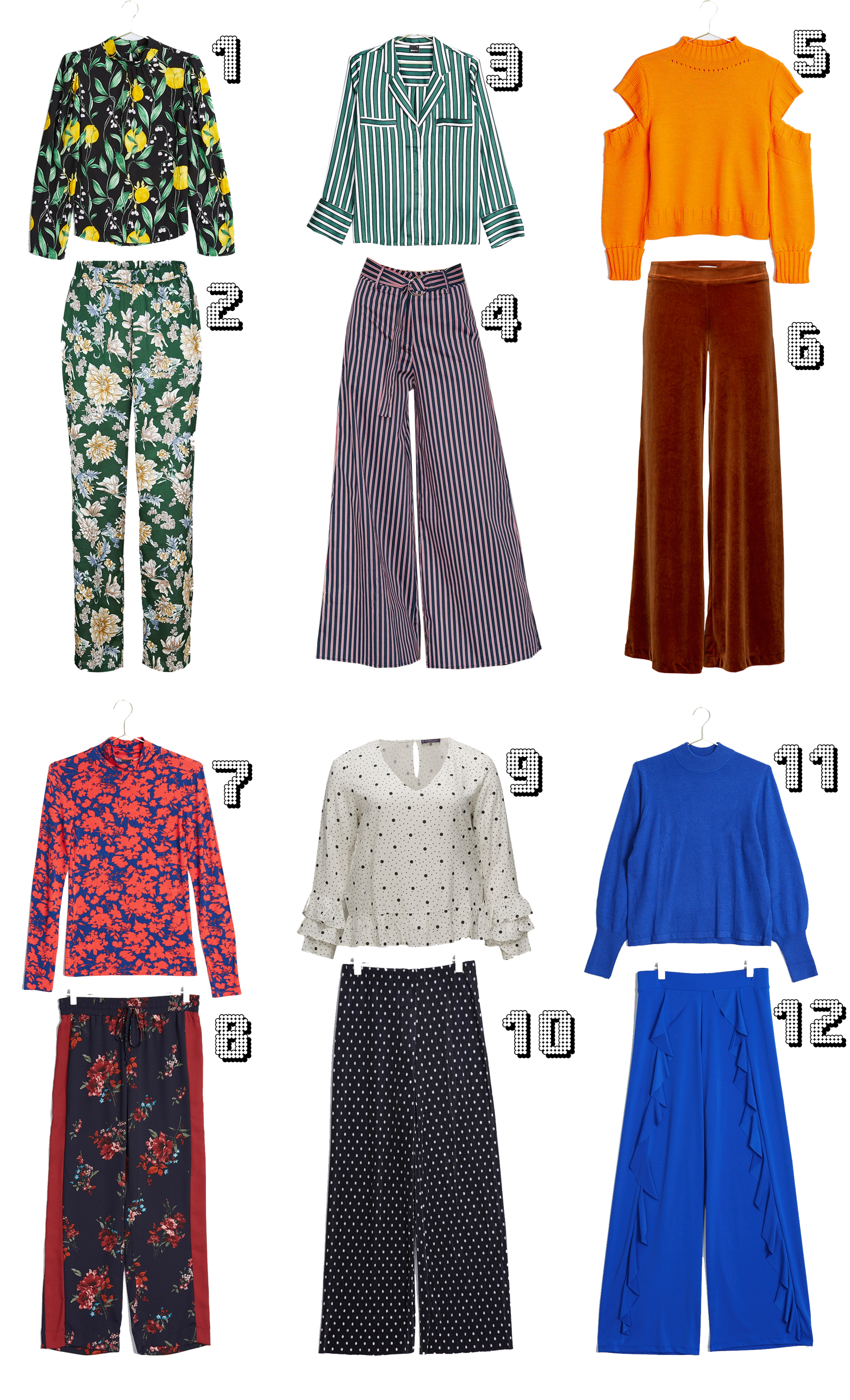 1: GINA TRICOT*, 2: VILA*, 3: GINA TRICOT*, 4: TRENDYOL*, 5: GINA TRICOT*, 6: STYLEIN*, 7: GINA TRICOT*, 8: GINA TRICOT*, 9: VIOLETTA BY MANGO*, 10: GINA TRICOT,* 11: GINA TRICOT*, 12: GINA TRICOT*