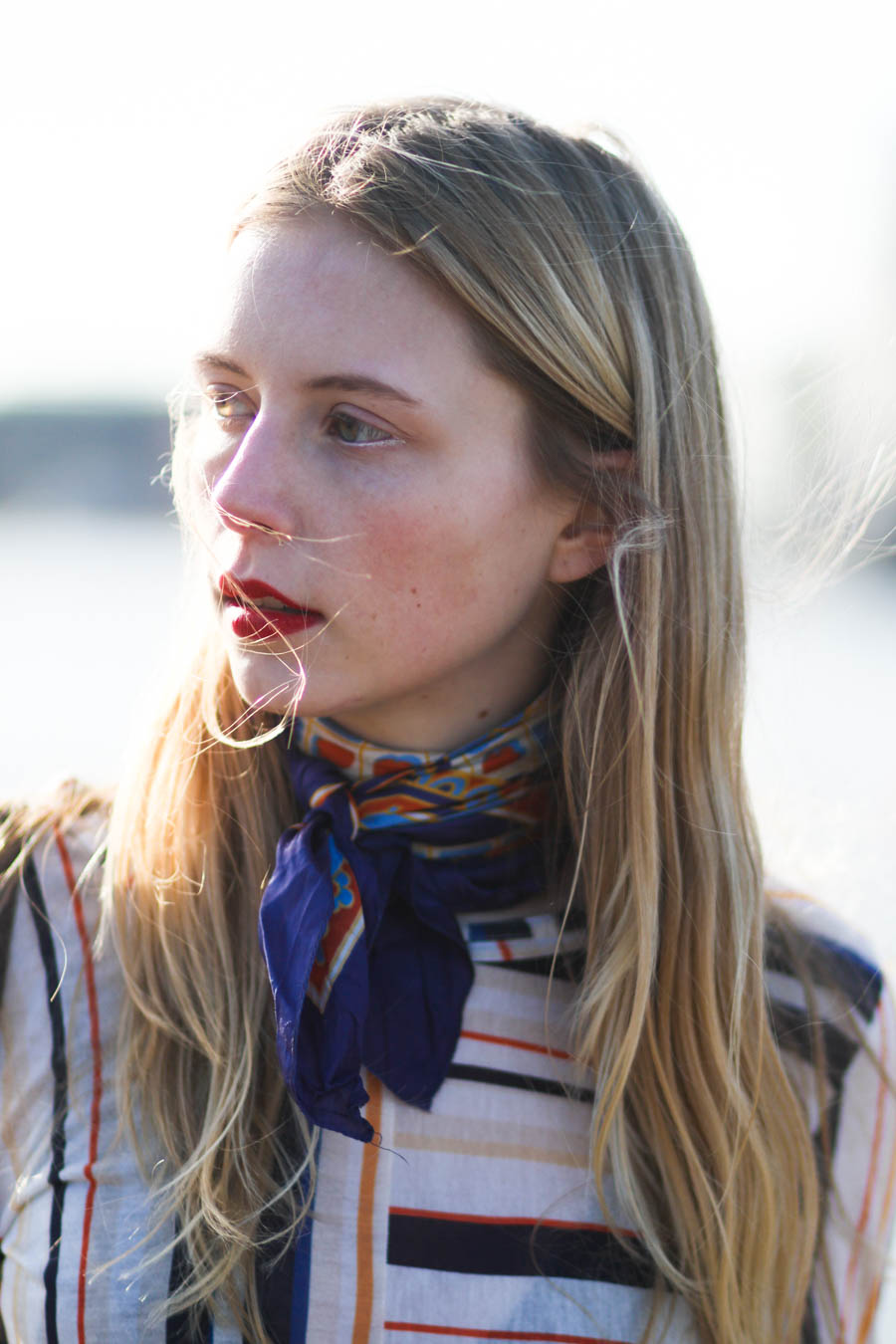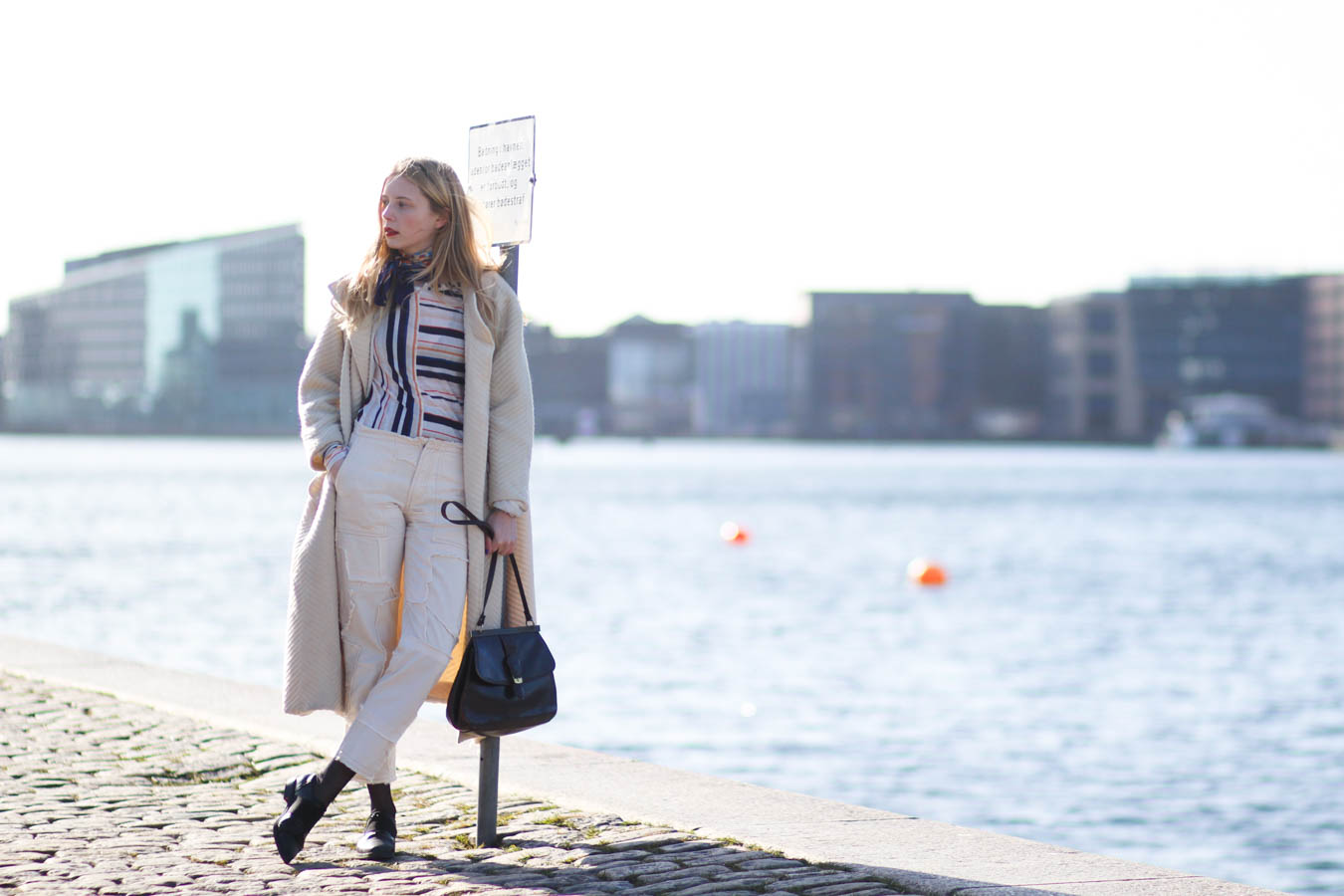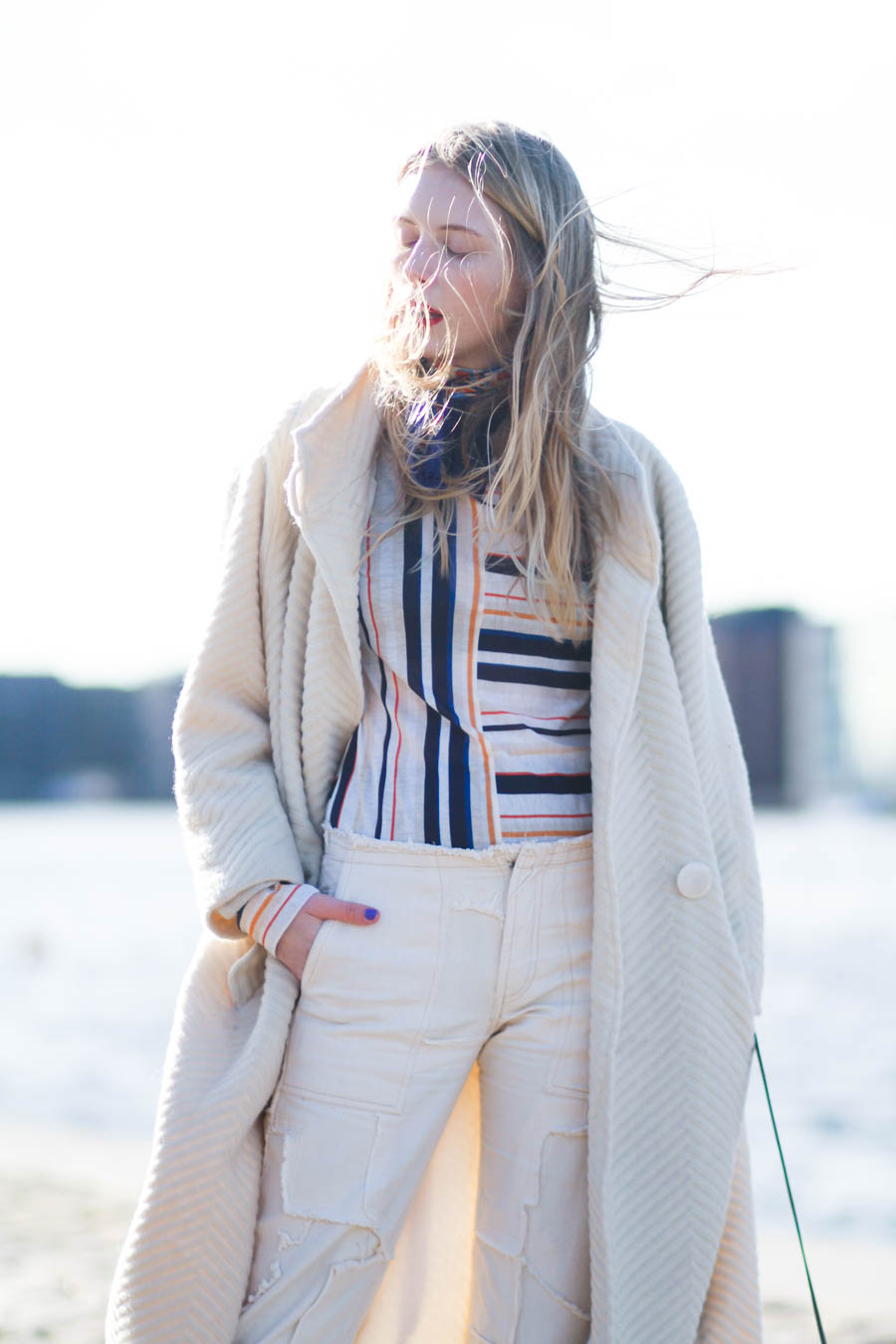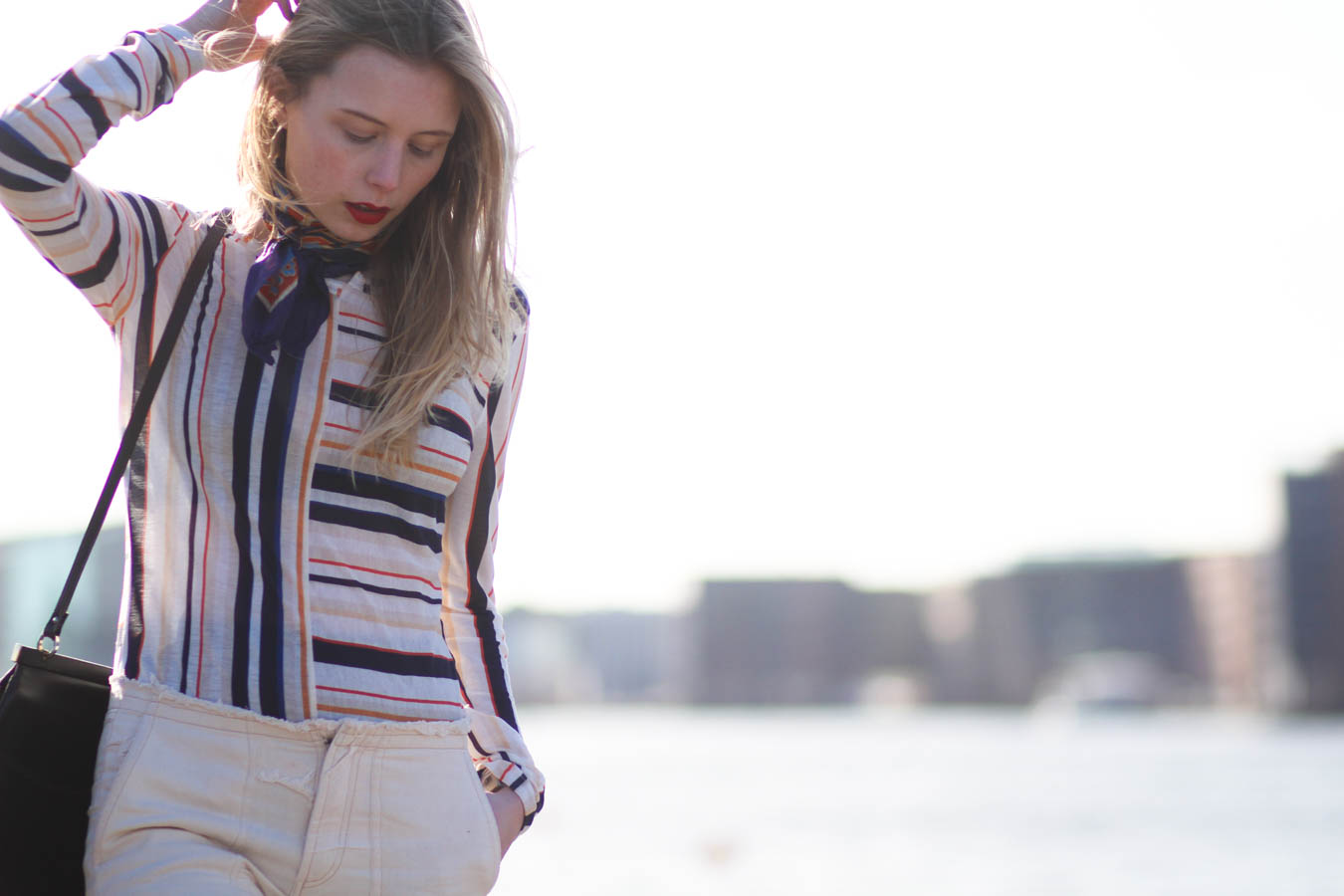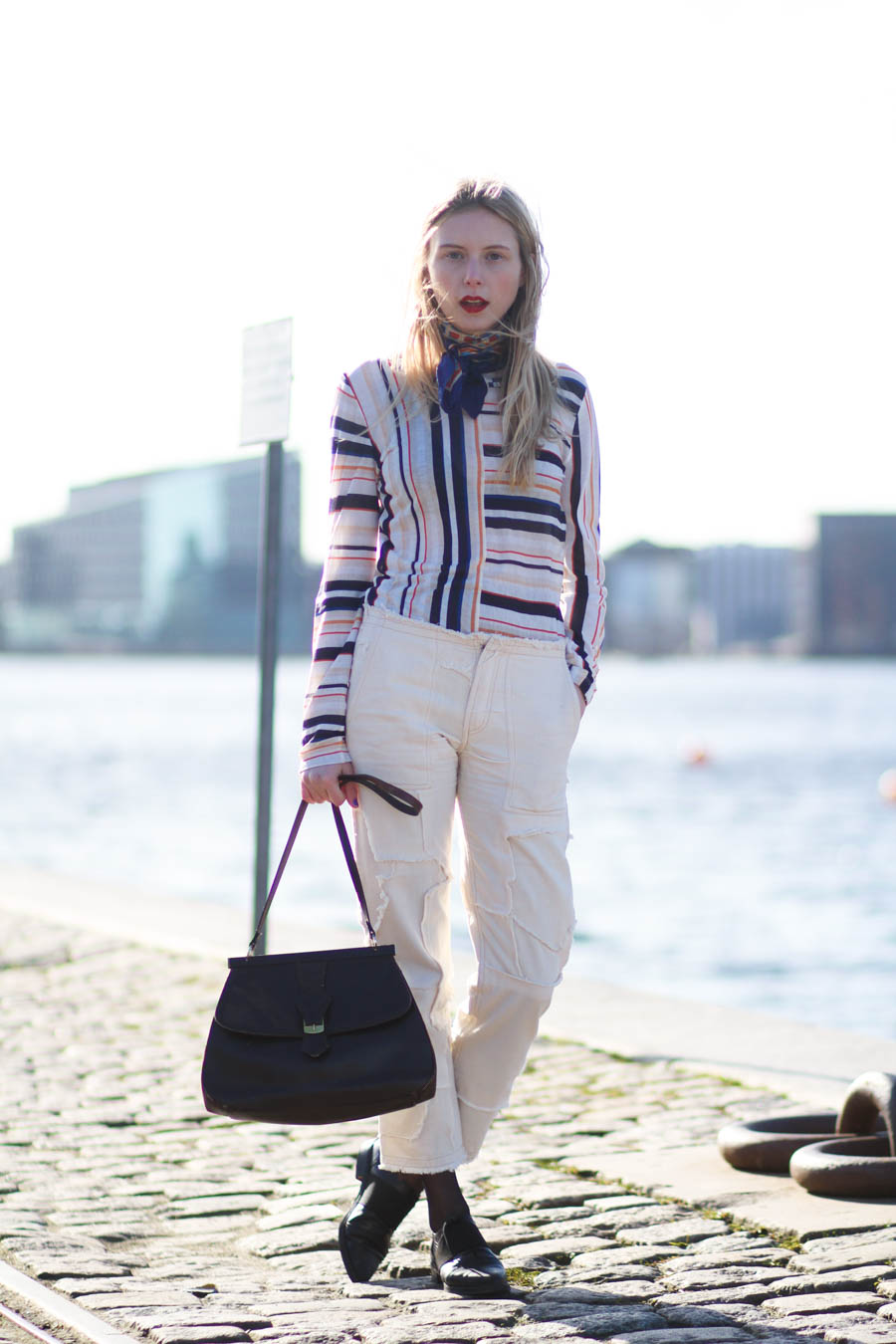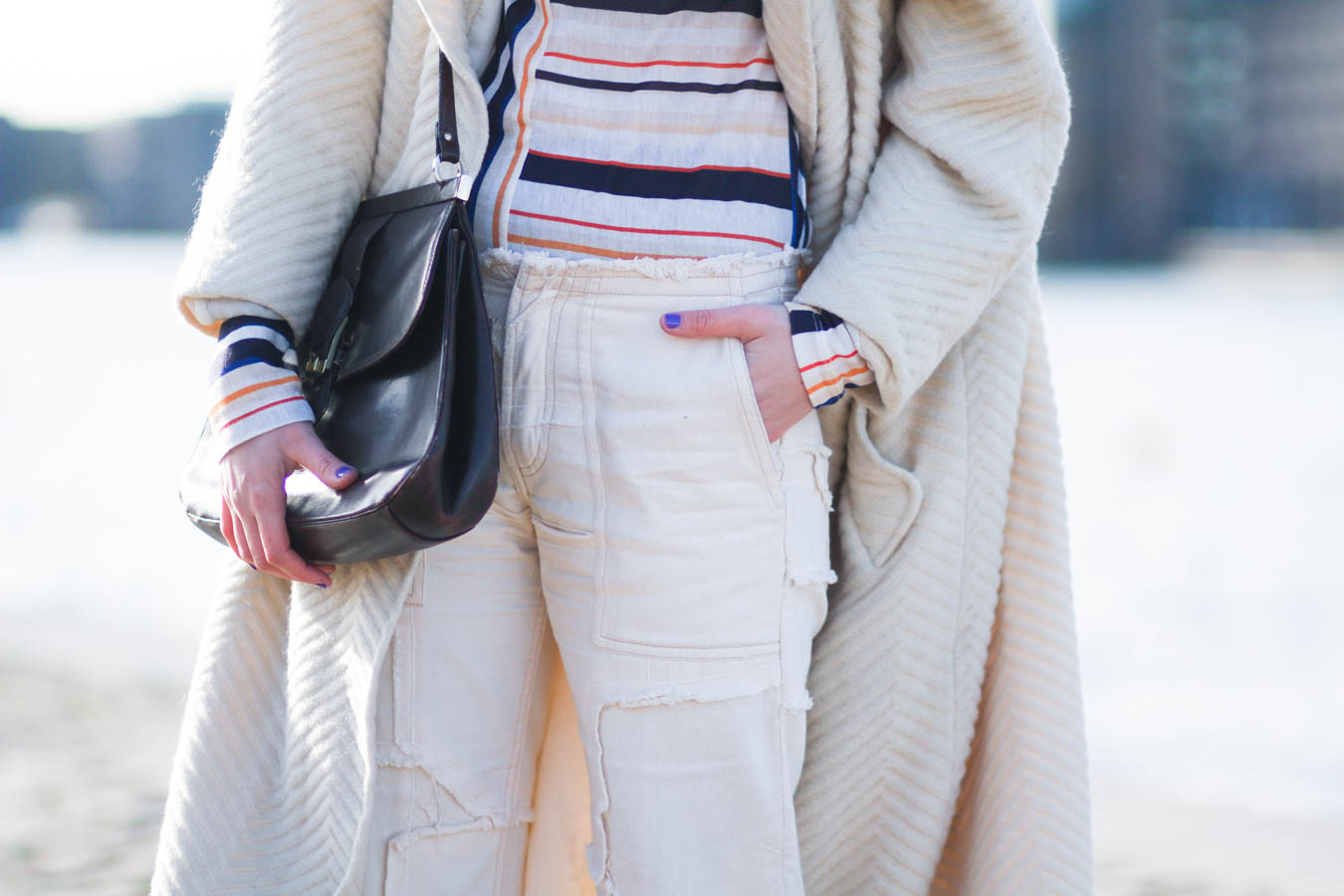 SCARF, BAG & COAT: SECOND HAND, TOP: 2ND DAY, JEANS: H&M STUDIO SS16, SHOES: SELECTED
Things I used to love wearing during my high school years are generally things that I've later banned from my wardrobe. You know, no finger black gloves and black nail polish, synthetic party tops and push up bras and lastly: low rise jeans.
But as many things I'd banned from my wardrobe, some on them seem to come back(like denim and grey), and one of those things has turned out to be these cool low rise jeans from H&M's latest studio collection.
I borrowed them for my London trip and I was a bit skeptical about them to begin with. But putting them on and styling them correctly, they made me feel so cool! Even though they might make my body look a bit wider than it actually is – which is why I banned them in the first place – this outfit just made me feel so chic that I didn't care. I mean, cream colored jeans with a cream colored coat, striped top and a little neckerchief.. What's not to like?
I might've let the low rise back in my life, but please, please, stop me if I ever go back to wearing silly little tops showing off too much boob for my age(well, I guess I've grown out of that, but you know.. Teenage-Marie, what were you thinking?!) or no finger gloves again!
How do you like the look and what's your embarrassing teenage-item that you've banned?
[show_shopthepost_widget id="1445399″]