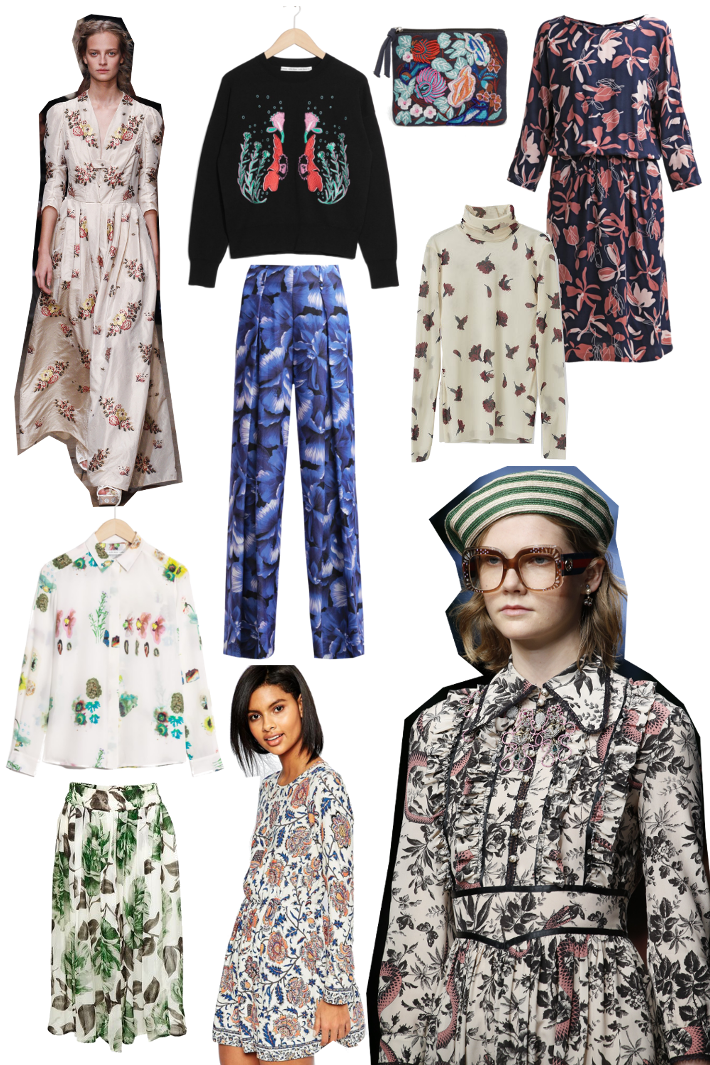 JUMPER: HERE, WALLET: HERE, MIDI DRESS: HERE, TURTLENECK: HERE, TROUSERS: HERE, SHIRT: HERE, SKIRT: HERE, MINI DRESS: HERE
On Thursday I went to Aalborg to talk at a shopping event in the Modstrøm-store, where I was to talk about trends. One of my main focuses was talking about trends that would last longer than just for one season, and that inspired me to do a bunch of posts about just that subject.
The first trend we'll walk about is the nature and floral prints which we will with no doubt see a lot of the season to come. The floral prints walked down multiple catwalks during the SS16 shows, florals also hold a main role in the hyped danish brand Ganni's spring collection and trendsetting fashion houses like Vetements and Gucci also had nature themed prints walking their fall '16 runways. And then, when the fall/winter season is over, we're back at spring, and – as anyone can figure – florals and nature prints are always welcome in spring!
I already got this great dress and I'm dreaming of getting my hands on the leaf print skørt on the collage.
How do you like nature print?