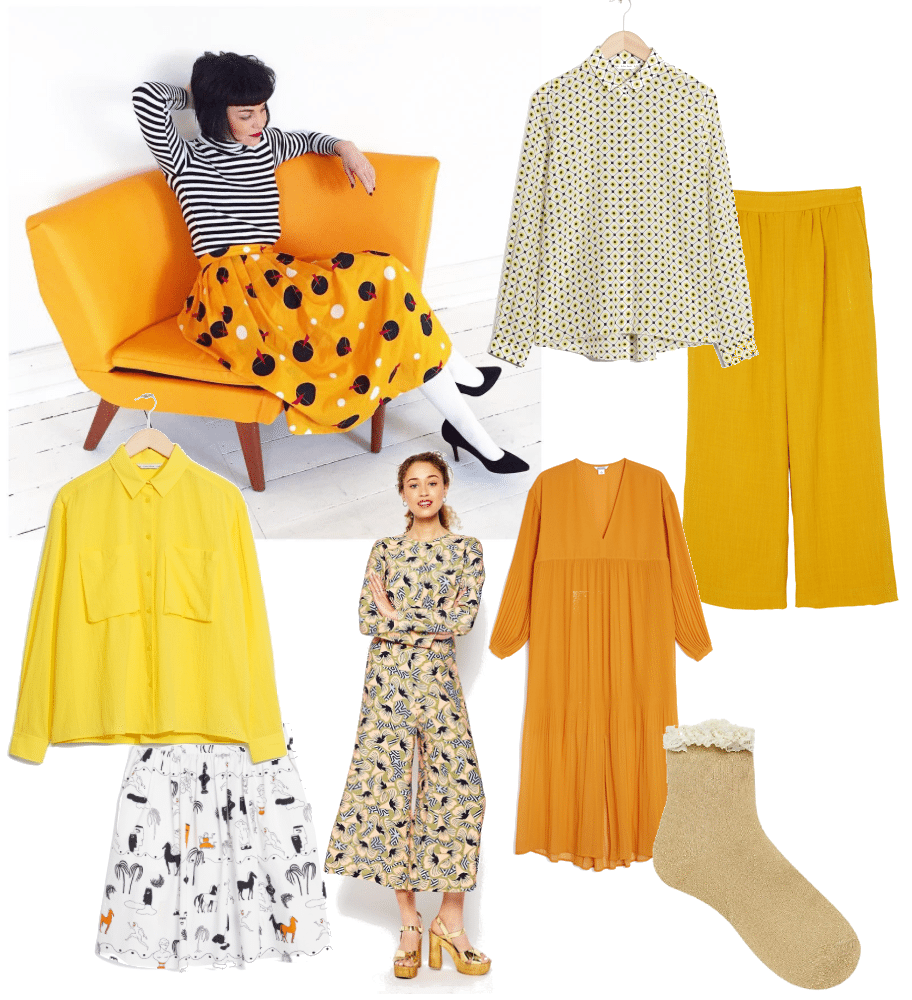 PRINT SHIRT: HERE, YELLOW TROUSERS: HERE, YELLOW SHIRT: HERE, PRINT SKIRT: HERE, PRINT JUMPSUIT: HERE, ORANGE MAXI DRESS: HERE, GLITTER LACE SOCKS: HERE
Since my post about Mathilde was quite popular, I decided that I should give you some more of her fantastic style – so a little shopping post with Mathilde-theme was in it's place! Since Mathildes style(as you saw here) is quite eclectic, I couldn't stick to one theme for this post, so I made three collages with shopping themes – yellow, print and red & blue.
I personally really want all the yellow stuff and that pom-pom jumper og de red patent leather bow shoes, which I know Mathilde actually owns!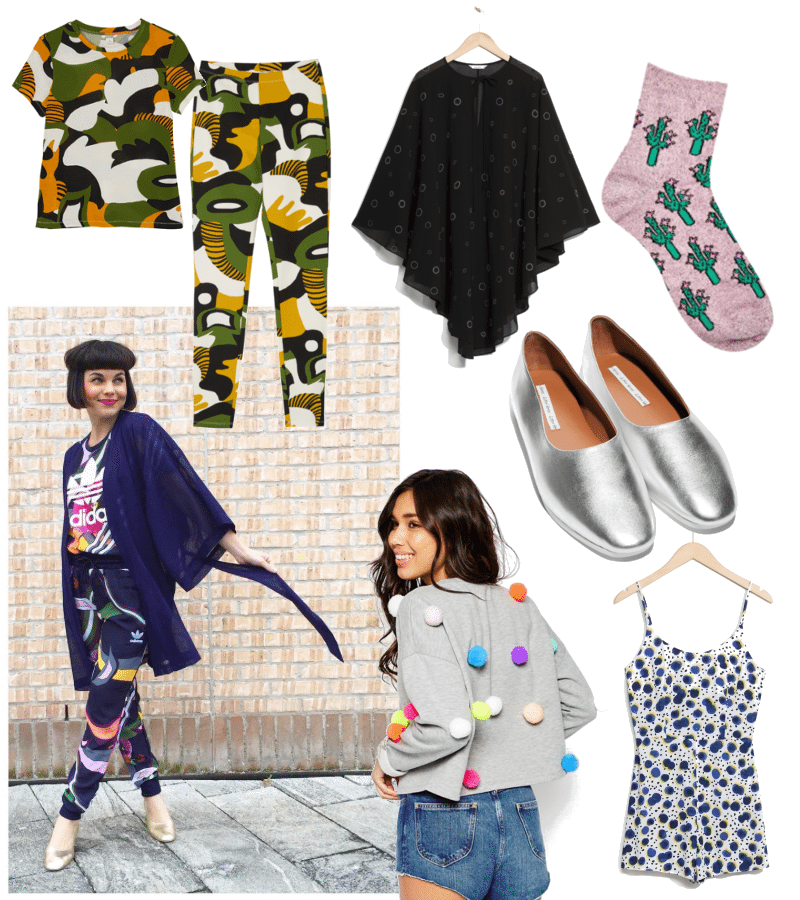 PRINT T-SHIRT: HERE, PRINT LEGGINGS: HERE, SHEER CAPE: HERE, CACTUS PRINT SOCKS: HERE, SILVER BALLERINAS: HERE, POM-POM JUMPER: HERE, PRINT ROMPER: HERE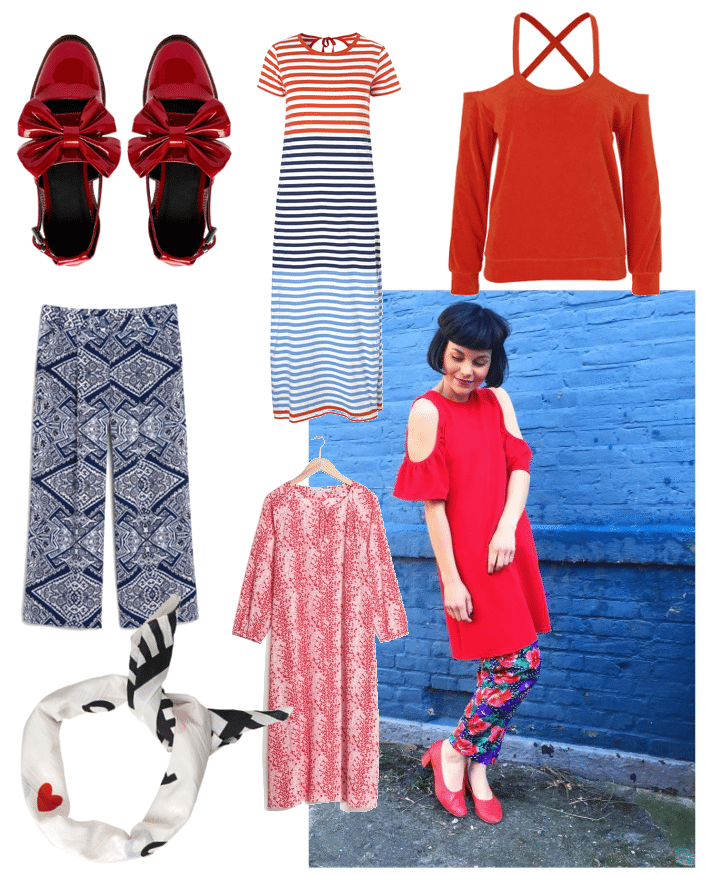 RED BOW SHOES: HERE, STRIPE T-SHIRT DRESS: HERE, RED SHOULDER CUT-OUT TOP: HERE, BLUE PRINT TROUSERS: HERE, RED PRINT DRESS: HERE, PRINT SILK SCARF: HERE