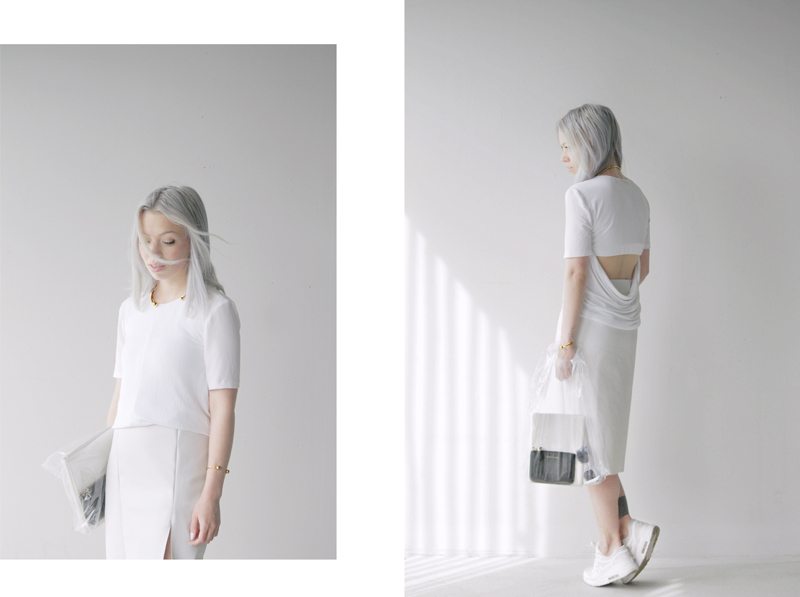 All photos in this post are found at  www.love-aesthetics.nl
Now that I've guided you through how to get the most of your inspiration from people, that inspire you in my first "How to use your inspiration" post with Susie Bubble some weeks ago, I have grown quite fond of this kind of post.
I myself do get a lot out of this dissection of inspirational sources, so I decided to look at one more of them – this time, the complete opposite to Susie, name the wonderful Ivania Carpio from the formidable blog Love Aesthetics.. So please let me guide you through how I get my inspiration from the queen of simplicity.
1. What do I admire about Ivania? 
Her ability to create super interesting and cool outfits from very simple and usually neutral items, and her ability to incorporate loads of textures, sporty items and discrete details to her looks.
2. Three things I want do add to my style, inspired by Ivania:
– Sporty items, styled with every day items to create a cool look.
– Little details like cut-outs and slits, that make for interesting looks that don't get too much.
– Her ability to wear all white without becoming one dimensional.
3. How does Ivania do it and how do I want to use it in my style?:
SPORTY ITEMS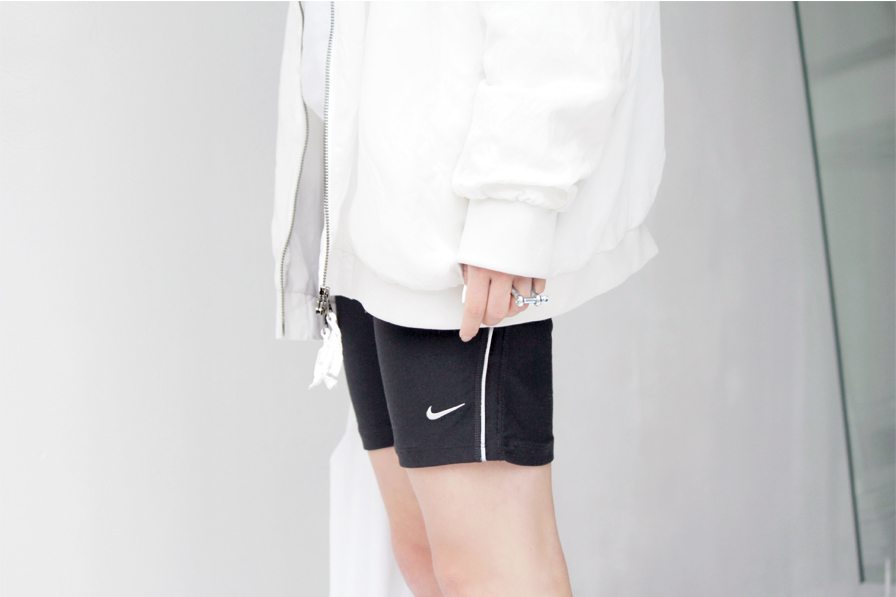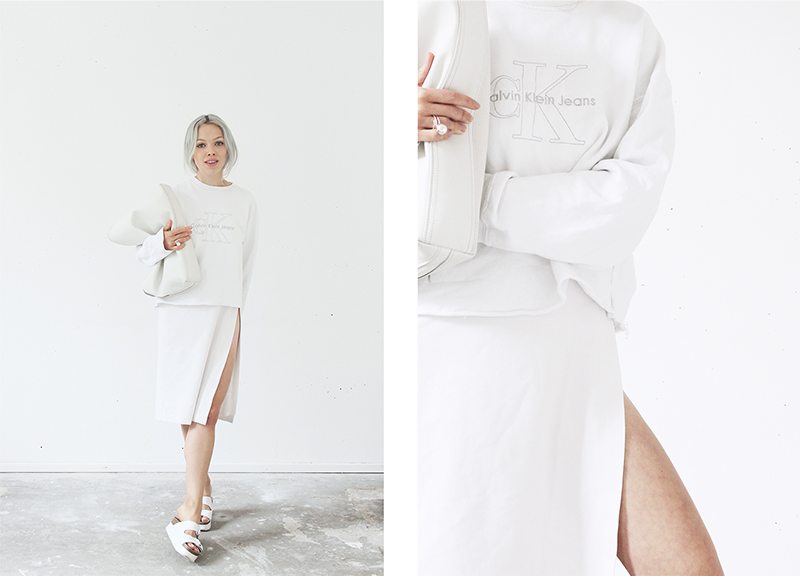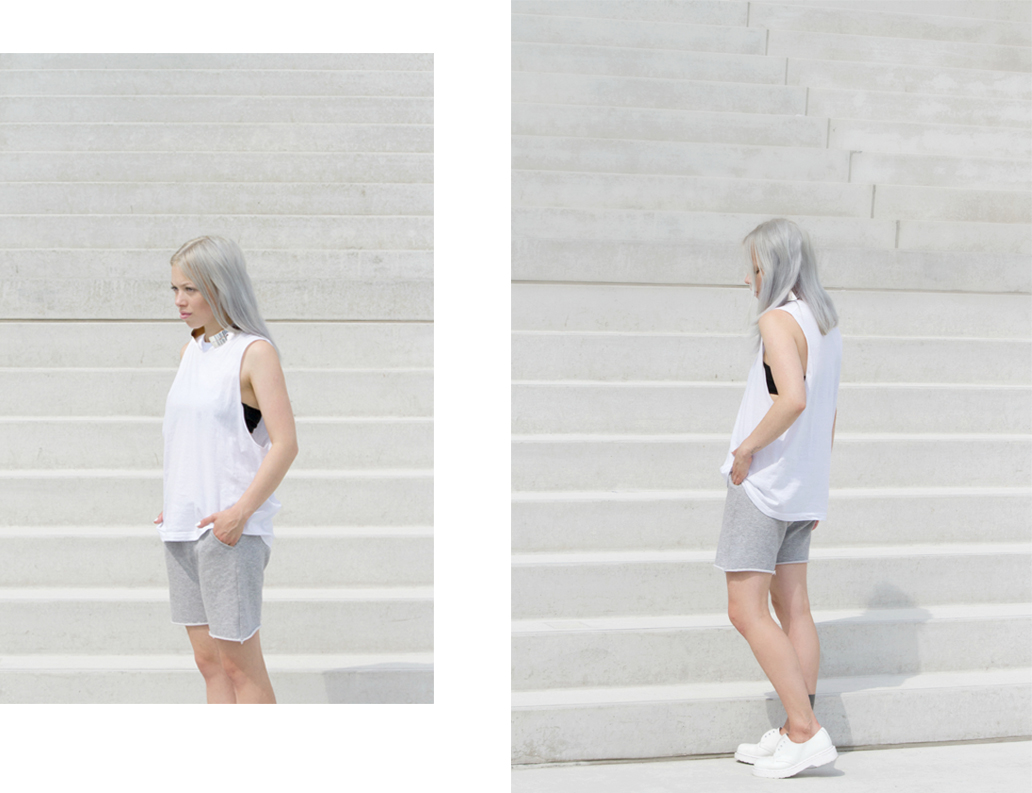 How does Ivania do it? Ivania adds sporty items to her already simple style. Like running shorts or a sporty sweater, and wears them with classic things like a high slit skirt, cool rings or brogues.
How will I do it? I'll be using Ivanias idea of wearing sporty items in my own way – like a pair of running shorts with a nice shirt and mens shoes.
[show_shopthepost_widget id="232706″]
LITTLE DETAILS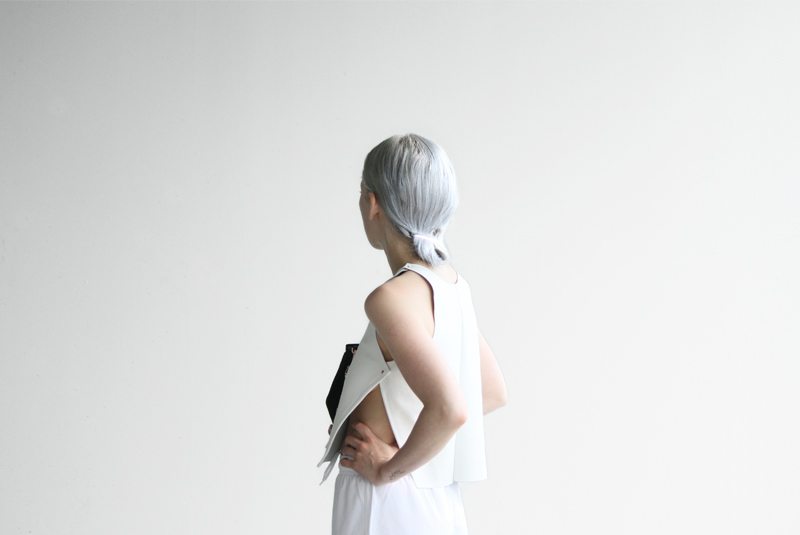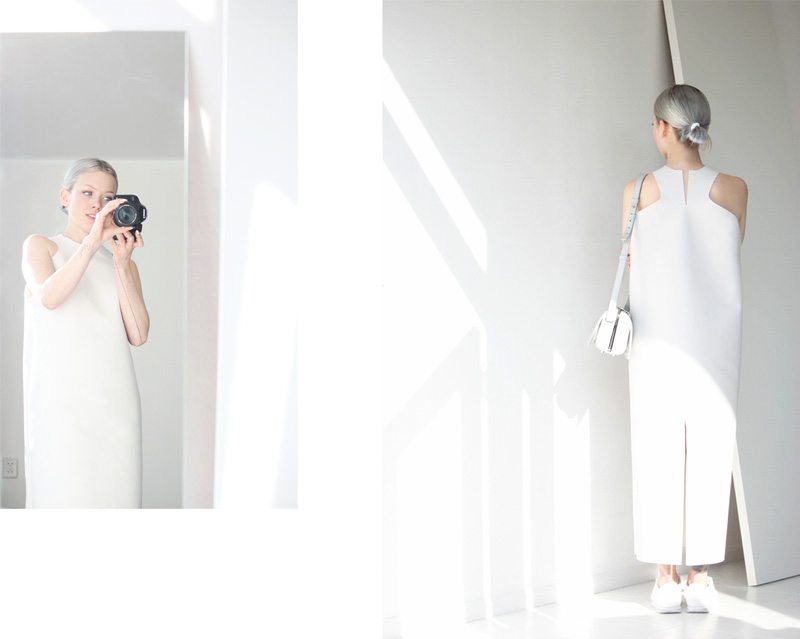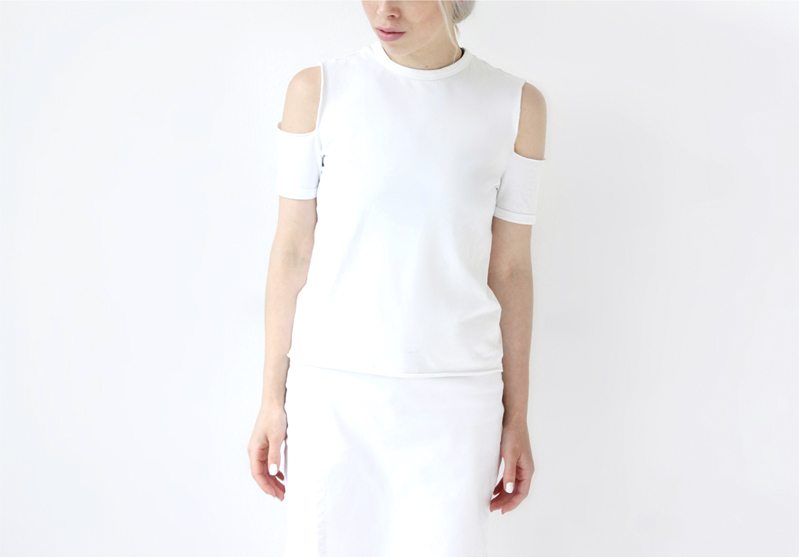 How does Ivania do it? Ivania makes a lot of her clothes herself, and one of the things, she adds to her self made items are little details like slits or interesting cut-outs that make the monochromatic looks quite interesting.
How will I do it? I'll try to find items that have slits or cut-outs in unexpected places and then style them quite simple, so the focus will be on the little details like a cutout on the side.
[show_shopthepost_widget id="232758″]
ALL WHITE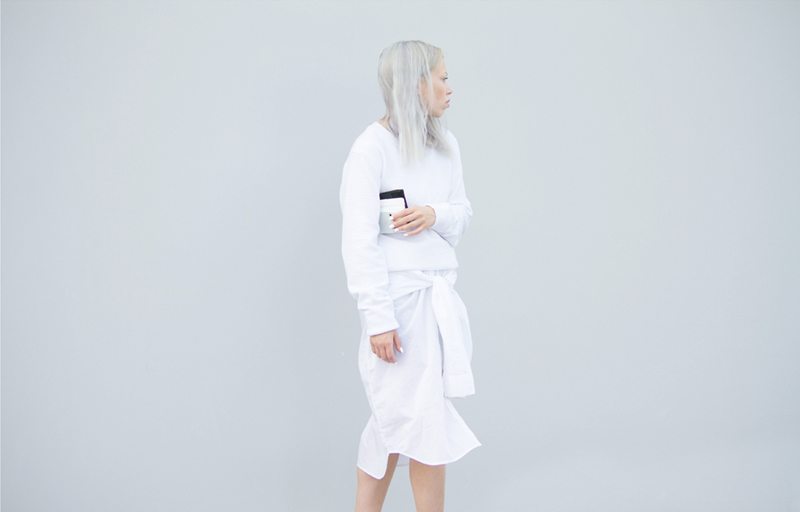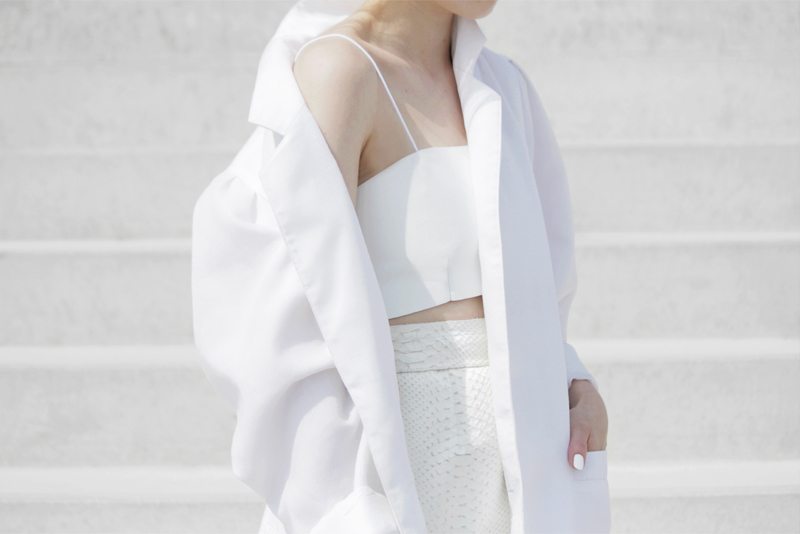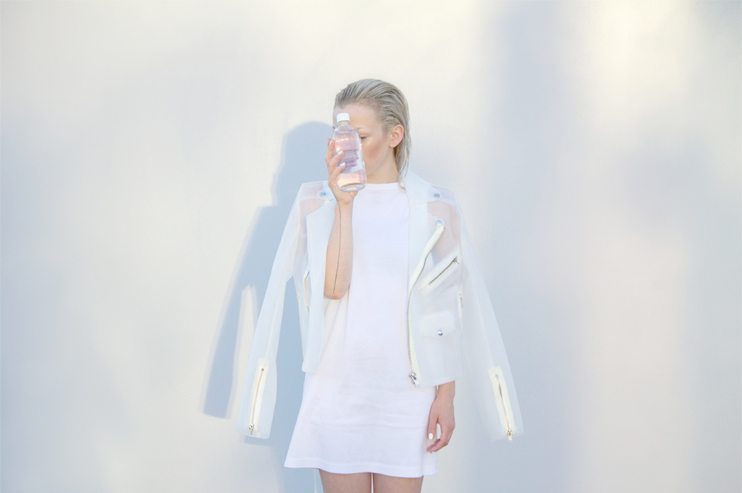 How does Ivania do it? Ivania makes her neutral outfits super interesting by turning up the volume on textures as opposed to colors. Like a croc-like skirt with a pleather top and a cotton kimono. And then she's good at finding out new uses for her white items – like wearing a shirt as a skirt.
How will I do it? I am going to try out the all white look with lots of exciting textures, like see through panels, mesh, leather and ruffles – see how many fun texture-combos I can make.
[show_shopthepost_widget id="232702″]